Insuret - Core Insurance Platform Improvements
Client focus, good governance and clear understanding of requirements - the keys to a successful implementation of business-critical core insurance platforms for one of Australia's most progressive peer-2-peer and commercial motor and fleet vehicle insurance providers.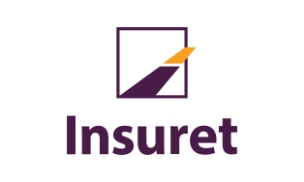 Whilst the focus for the engagement was mostly on project review and vendor management, Integral also delivered improvements to Insuret's network performance and documented Insuret's critical business processes. The business processes were baselined and aligned with the improved core business application.
Then
Insuret's core business product required significant functional and performance enhancements to maintain their market leading position.
These activities had been commenced but were not realising the benefits Insuret needed and were taking longer than planned.
Now
As a result of vendor management, a series of enhancements and bug fixes, Insuret now has a Fleet Hire Insurance Module, and Commercial Motor Vehicles Insurance Module that are stable, fit for purpose and most importantly, has an improved user experience.
How?
The approach recommended by Integral was to first gain an understanding of the current state of the business applications, including a review of the documentation produced to date. The Integral Project Manager established regular weekly meetings between Insuret management, the Vendor and the Project to review progress and commence planning, using standard project monitoring and control methods and tools. The consistency with which the vendor applied rigour to their management of the project varied and pressure had to be maintained throughout the project to achieve the agreed functionality to the level of quality required.
Who?
Insuret is an underwriting agency whose purpose is to deliver market leading insurance products and services within specific industry segments including Car rental insurance for fleet owners; Peer-2-Peer motor insurance; Commercial motor fleet insurance and Small business motor insurance.
Insuret operates throughout Australia with a lean footprint, minimal production staff and outsourced ICT services. One of Insuret's major differentiators in their market is that they provide all insurance functions from a single information management system. This approach avoids errors or data loss during transfer, minimises platform management and license costs and provides a single interface through which all business functions are managed